Each family has their own unique history that is shaped by their work, their interests, their singular experiences, and the memories they create together each day. With our new Storytellers Collection, we're working to provide you with all the tools you need to create a family story unlike any other — one full of everyday victories and the one-of-a-kind triumphs so special they turn into family legends that will be recounted for generations to come. Read on to find out how a home at Lyric™ will provide you with all the material you need to write the Great American Novel of your life.
The (Not-So) Basics
Starting in the low $700s, these single-family homes — ranging from approximately 2,185 sq. ft. to approximately 3,211 sq. ft. — offer flexible design choices meant to meet your growing family's space needs. All floorplans include at least three bedrooms, including Shea's® refined take on the primary suite — complete with a large walk-in closet and immediate access to a chic en-suite bathroom. If your family is expanding (or soon will be), certain plans allow you to include as many as six bedrooms — while others build in an accessory dwelling unit studio that provides long-term guests with their own landing pad. This space for visitors or in-laws is complete with a distinct entrance and all the creature comforts of their own home,  like a kitchenette and a bathroom with a full tub. These lock-and-leave homes also feature side courtyards as well as front yard landscaping.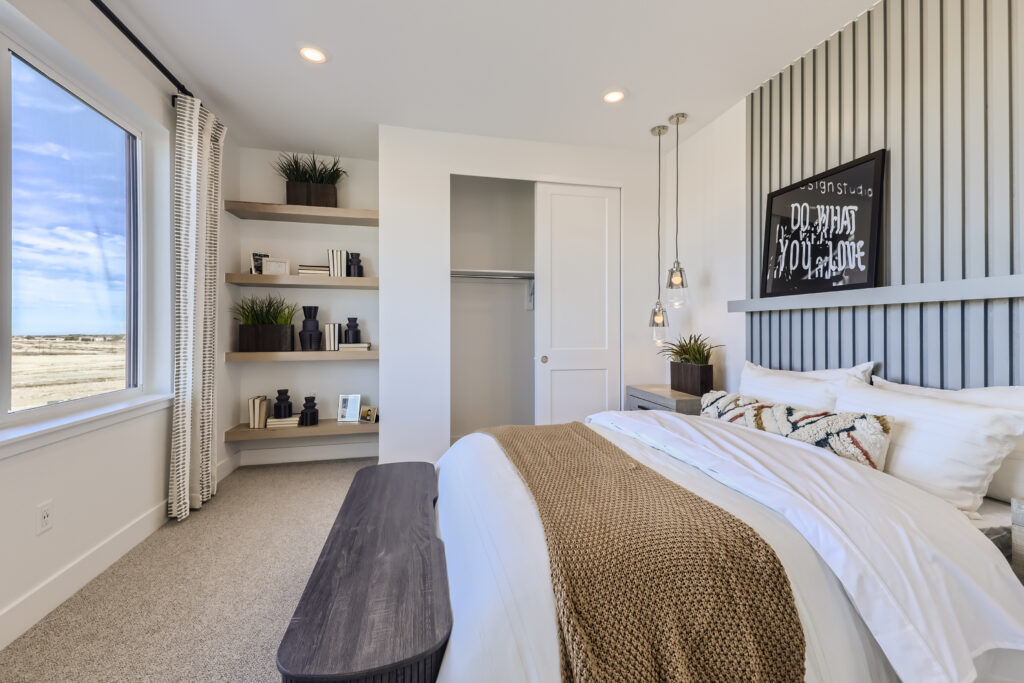 All About Outlook
We know how important sunshine is for a happy home, which is why we've designed this collection to optimize Colorado's abundance of natural light. Instead of dedicating a significant proportion of the front side of your home to storage and parking your cars, you'll instead find your garage at the rear of the house (complete with quiet alley access). This design choice creates a friendly and open sense of curb appeal, encouraging connections that will quickly transform neighbors into friends. Plus, some of the floorplans allow you to add an additional one-bay garage to the back of the house for even more vehicle space.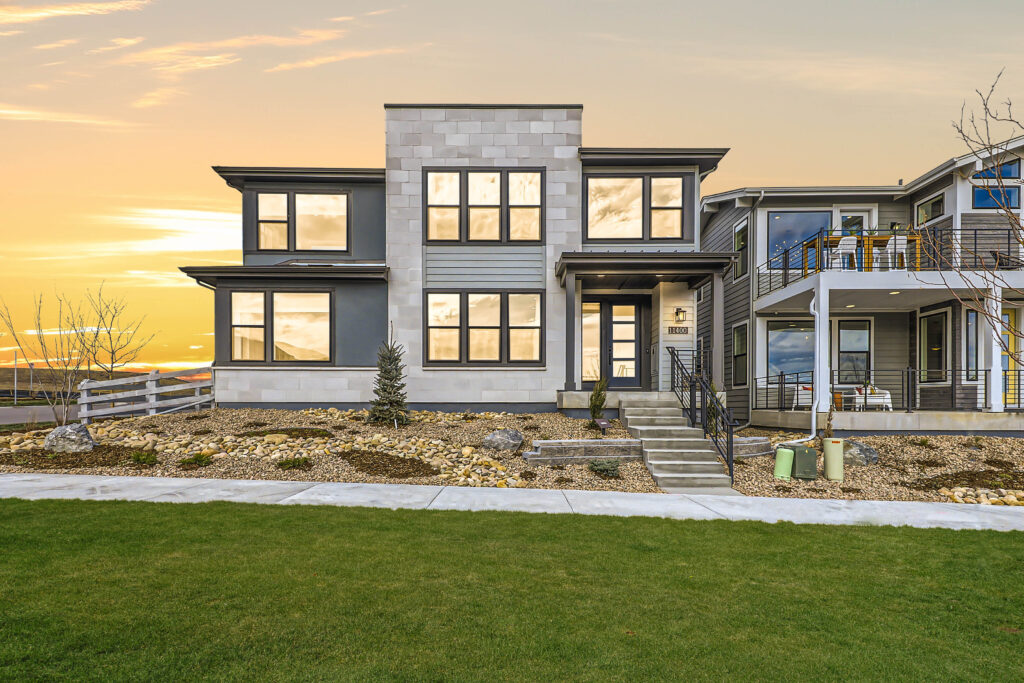 Your Home, Your Way
Each family moving into one of our homes has specific needs — and even more specific interior design preferences. Whether you have a new baby on the way or your children have already grown up, moved away, and started their own lives, we're certain that one of our five interior design packages will meet your color, flooring, and fixture needs. Install the Shadow Brook design package for sophisticated wall-to-wall hardwood floors throughout your house, or elect for the Morning Walk design package and come home every day to the dramatic flourish of black fixtures and cabinetry.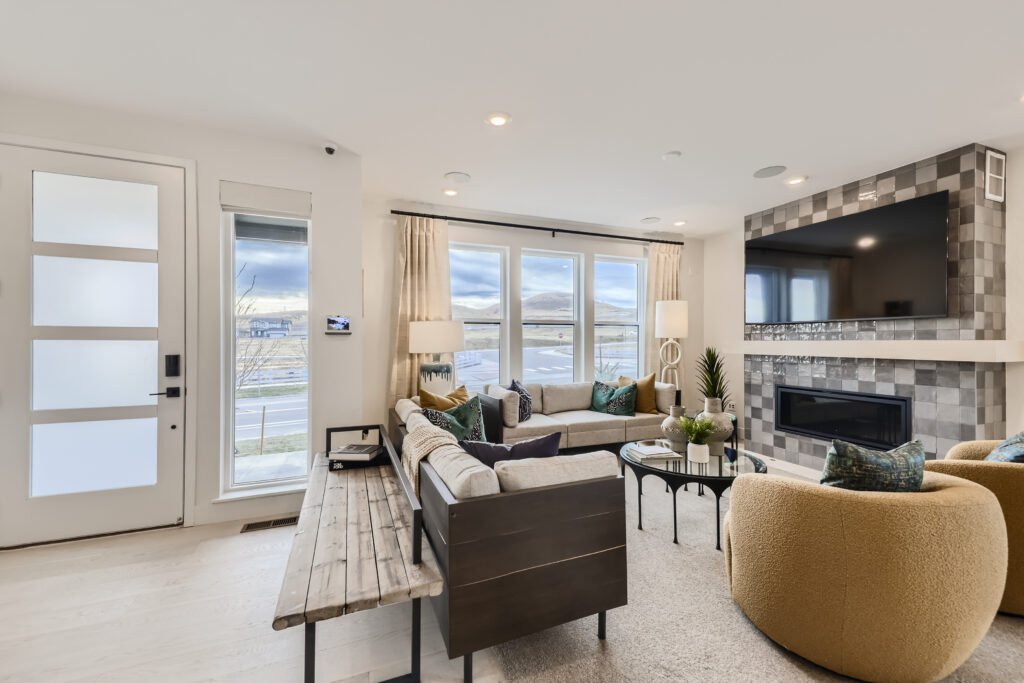 If Music Be the Food of Love, Play On
As a resident of Colorado's up-and-coming RidgeGate community, you'll have near unprecedented access to arts and culture. The Light Rail located just minutes away from Lyric™ will whisk you to the heart of Denver in the blink of an eye, but you certainly don't have to go all the way into the big city for world-class art. Just a five minute drive away, The Lone Tree Arts Center offers year-round programming for all age groups — from Dreamgirls to Oktoberfest to a current exhibition pairing local women artists and poets, we know that our culture-minded Storytellers Collection residents will fall in love with the options at their disposal.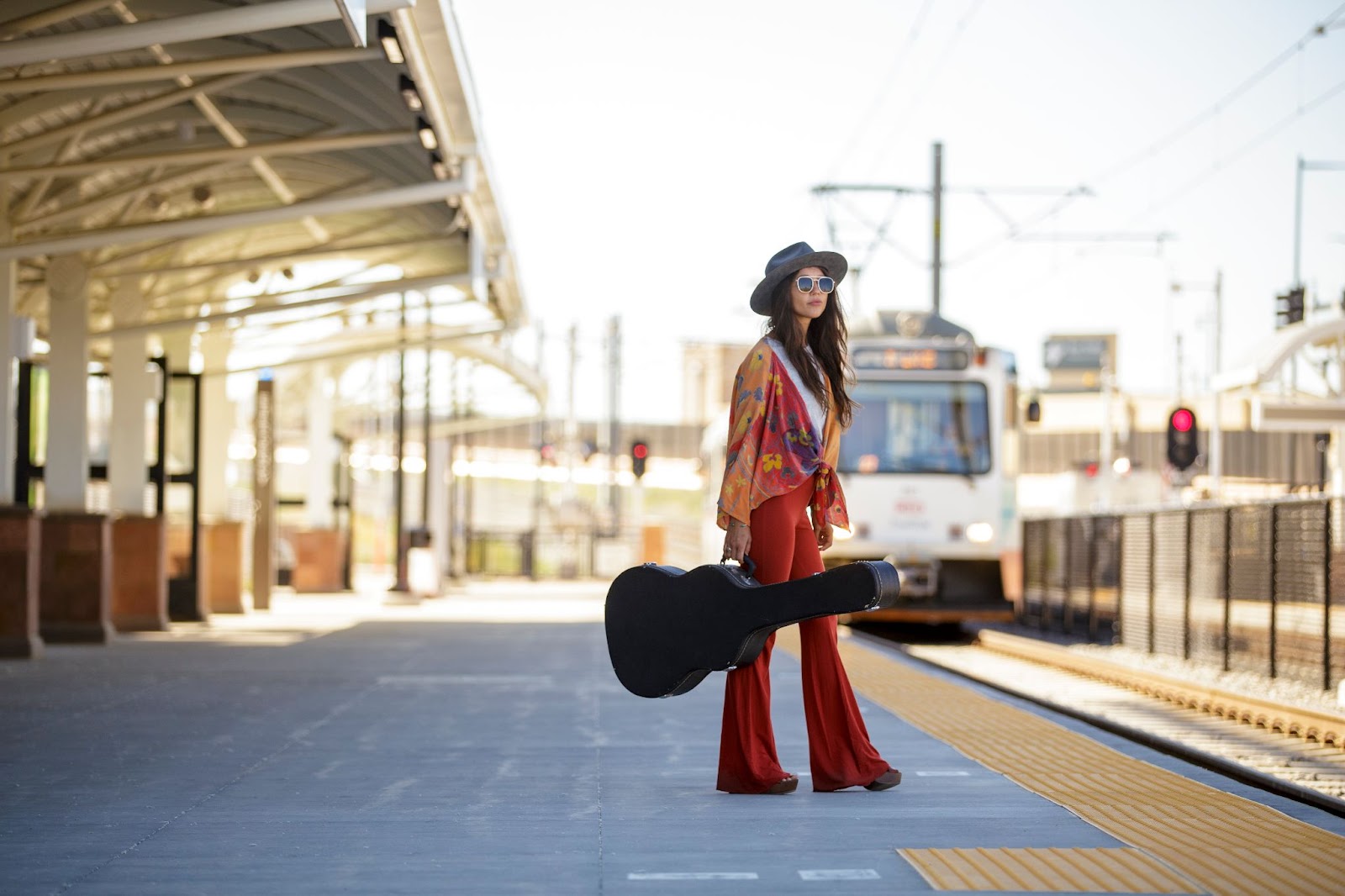 With model homes opening their doors to visitors in November, there's never been a better time to make the move you've long been dreaming of. Give us a call today at (720) 764-2245 or pop by our Community Info Center to open the next chapter of your story at Lyric™. You've already started writing your story — ready to see where it goes next?