As we break ground for the Tribute Collection — our first piece of the Lyric™ community in Lone Tree, Colorado — we're making sure to keep the many important needs of our future neighbors squarely in mind. These new homes are located just minutes away from the RidgeGate light rail station and will make access to Denver's vibrant sports and culture scene a breeze for Lyric™ residents — while also providing a home base for year-round outdoor activities. If this sounds like a dreamy fit for you and your family, read on to discover our newest collection of single-family models in the friendliest neighborhood you'll ever call home.
More than Just a House
Lyric at RidgeGate™ isn't just a collection of lovely built homes. First and foremost, it's a community of engaged neighbors who relish spending quality time together with our fantastic amenities that include three planned green spaces like the kid-focused Bebop Park — plus the city-owned High Note Regional Park. With its play structure, shade sails and native seed garden, Bebop is sure to be the go-to destination for families with young children looking for an afternoon of physically and mentally stimulating play. Further planned amenities include an outdoor pool, a community center with a restaurant, and a future school site to serve and nourish the youngest members of our neighborhood..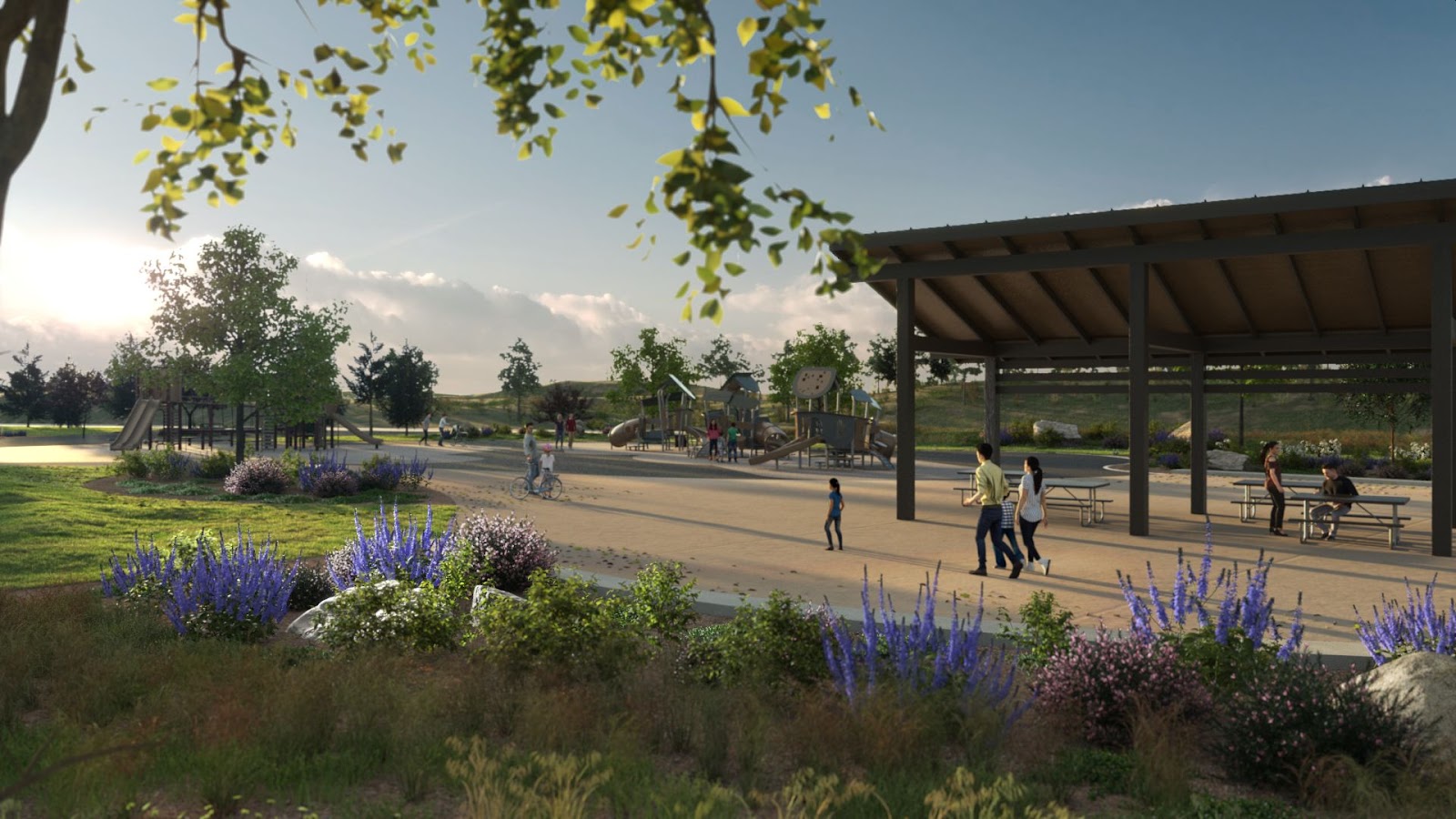 Room to Grow, All Aglow
As the first Shea Homes® collection at Lyric™, the Tribute Collection offers flexible floorplan options that allow you to select a home that's the very best fit for your family. Choose from either a two- or a three-story home with three to five bedrooms that allow your loved ones to thrive. Regardless of the floorplan you choose, you'll surely fall in love with the great room — a common space that combines living, cooking, and dining zones into a multifunctional swing space as well suited for family movie night as it is for a celebratory potluck. With or without the optional fireplace, the great room will draw everyone close and keep them warm all year round.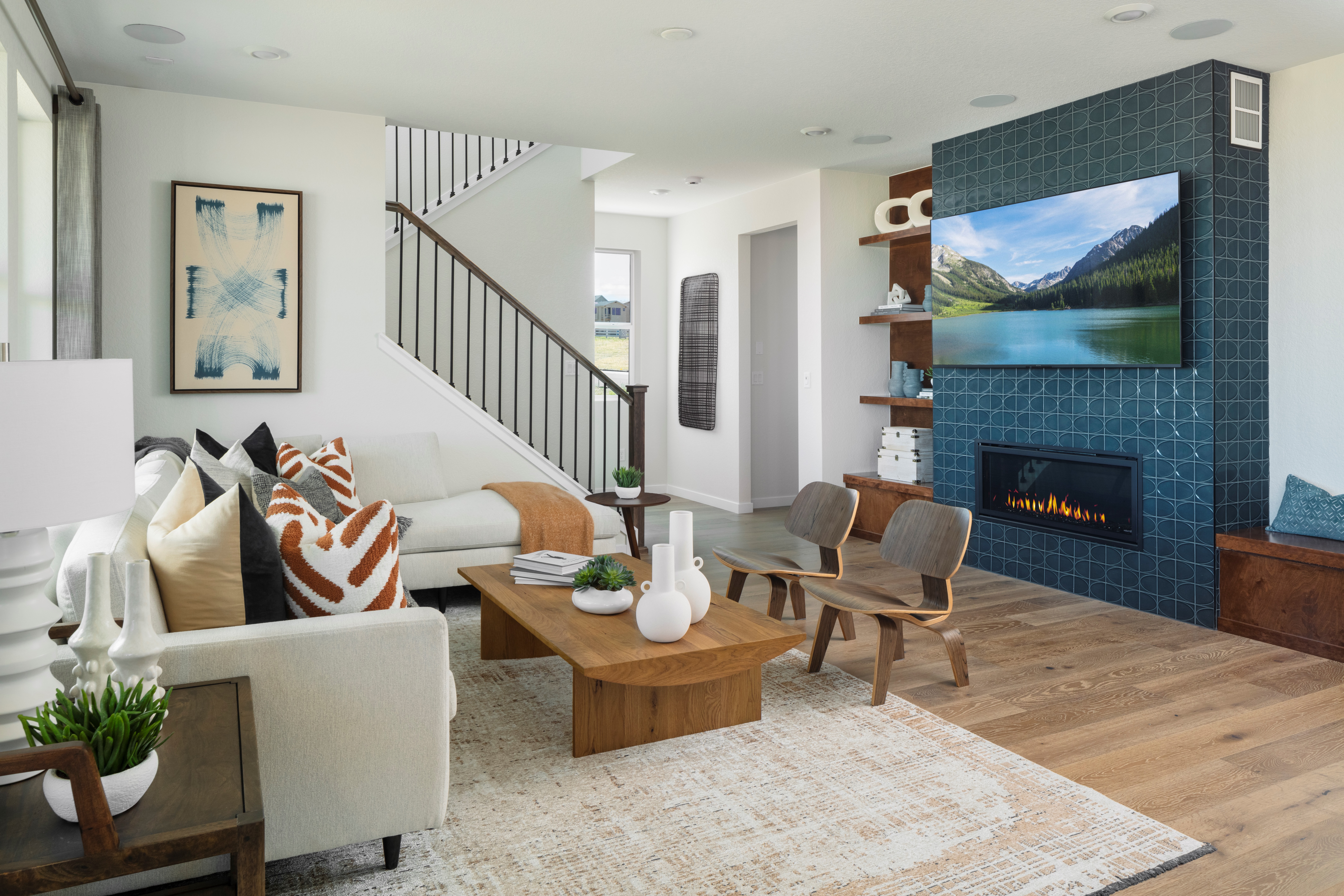 Going Up
One of the most exciting features of the Tribute Collection is the Lola floorplan with two decks on the front side of the home. With these decks you'll have the possibility to be able to look out over the splendor of the nearby natural landscape, like Schweiger Ranch and the Rocky Mountain foothills. Not only do you get a private deck off the kitchen, but you'll enjoy a quiet space off of your primary bedroom.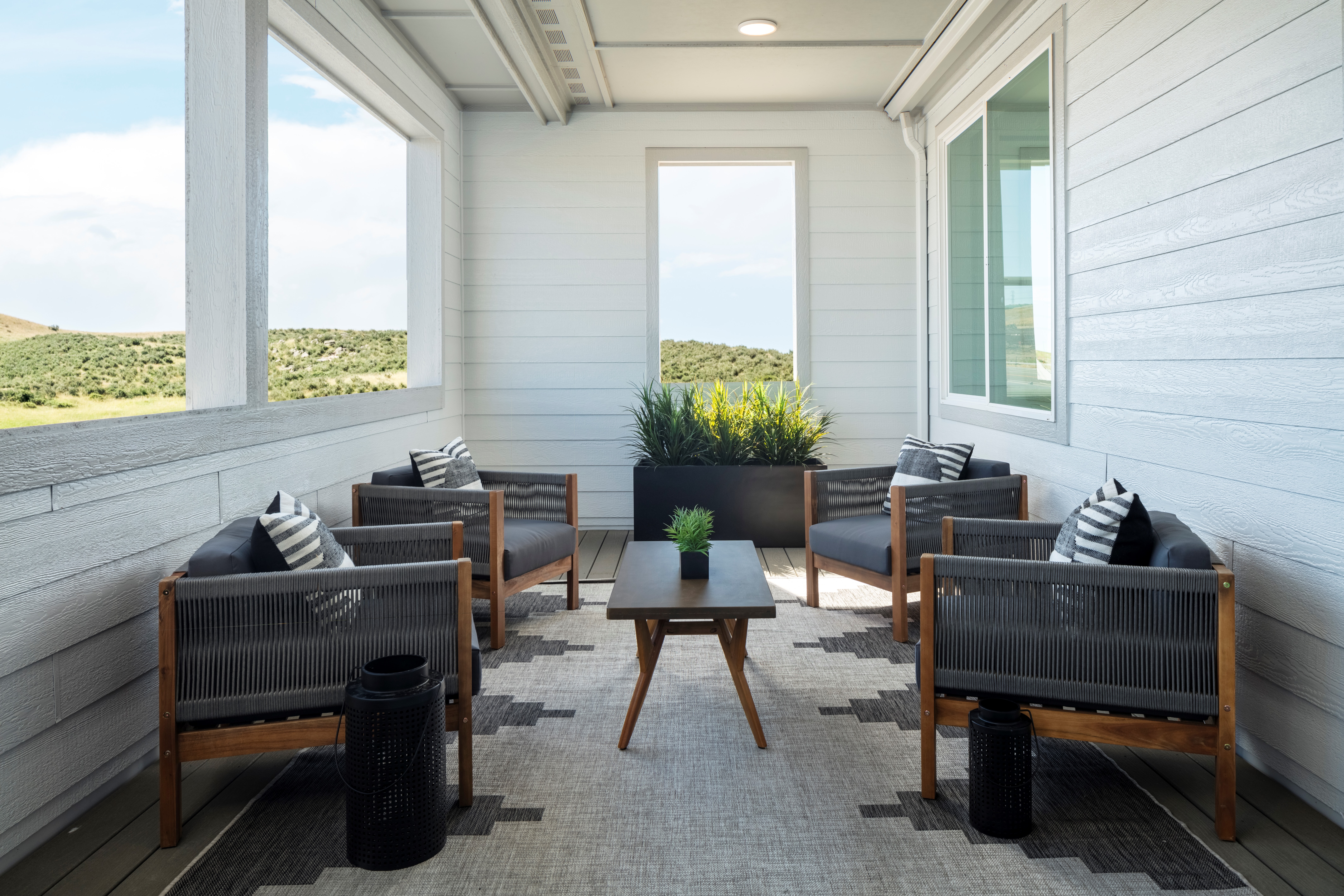 Not Your Mother's Mother-In-Law
Shea Homes® believes that traditional multi-generational living — with cherished family members residing in discrete back-of-property structures — can feel cold and removed. That's why they've completely reimagined the concept of Accessory Dwelling Units (ADUs) by giving you the option to transform some of your basement into an additional living space within your home. This unit, complete with its own entrance, is an ideal space to host friends visiting town for a long weekend to explore the miles of trails in and around the Lyric™ neighborhood — or to bring grandma for an extended holiday stay with the grandkids.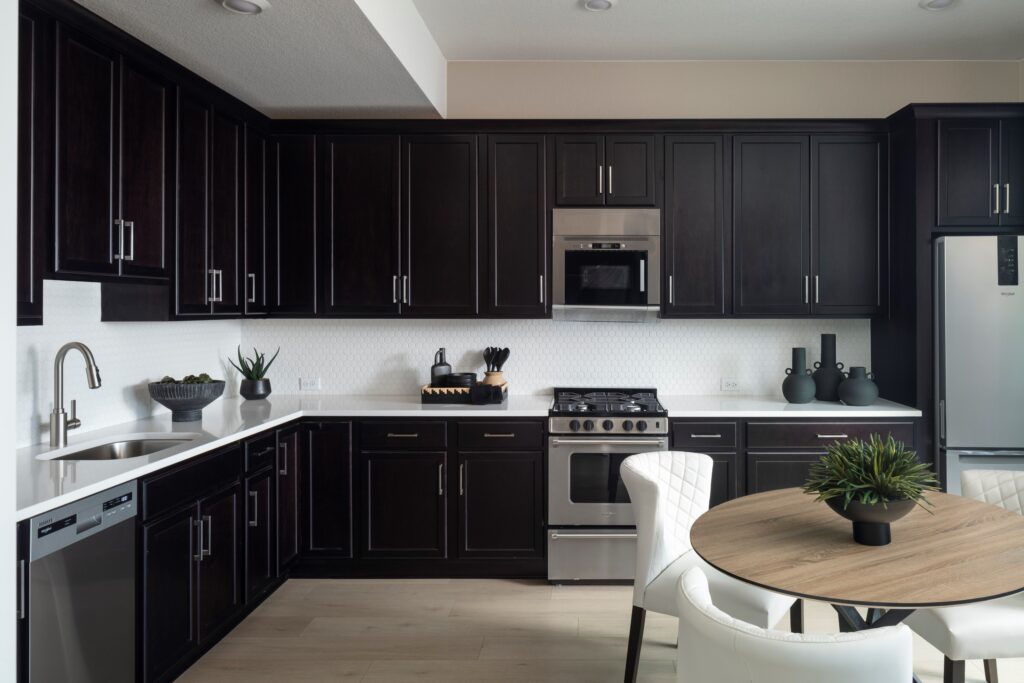 We have no doubt that Lyric™ is going to provide the ideal home for a group of new residents poised to take advantage of everything this special and vibrant community has to offer. If the homes in our Tribute Collection seem like a good fit for your unique needs, give us a call at 866.696.7432 to learn more about specific floorplans and set up an appointment to tour our model homes. We can't wait to meet you!